WORD: Isla Vista Arts & Culture Magazine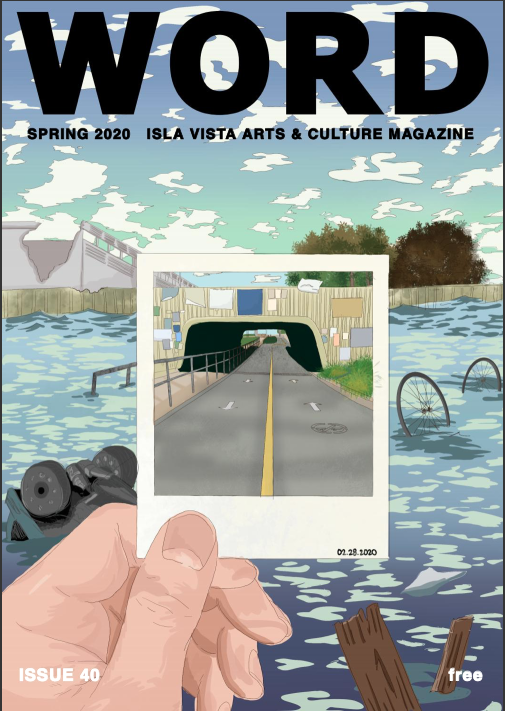 COVID-19 UPADTE: WORD Magazine's current issue may now be read online at here! This latest edition examines how IV interacts with the environment and environmental justice.
WORD is published quarterly by students in the Interdisciplinary Humanities Center course (INT 185ST). It is published with funding from UCSB's Associated Students. The magazine highlights the best in Isla Vista music, arts, and events. Pick one up at the WORD box outside IV Theater, at the Student Resource Building, or your favorite store in IV!
To check out our current issue, past issues, distribution locations, and more go to https://www.wordmagazine.org/.
For more information about registering for INT 185ST contact Anna Jensen,  akjensen@ihc.ucsb.edu